Background
A group of Danish marketing executives were in Boston to attend the &THEN digital marketing conference. They would like to increase the output of travelling to Boston by visiting a number of interesting Bostonian companies.
Solution
The marketing execs were all experienced within digital marketing, and thus TCC developed a program which included visits to 4 Bostonian companies with a successful digital track record. We called the program Best of Boston.
The overall structure of the day was quite simple: 2 visits in the morning, lunch, and 2 visits in the afternoon. At each company a top marketing executive made a 40 minute presentation introducing the company, telling us about the company's business model, as well as its marketing strategy with special focus on the digital/online strategy and activities. After the presentation and Q&A, our group was taken on a tour of the hosting company to see the facilities and meeting other people from the staff.
We are proud to note that from the evaluation which followed the trip to Boston, we know that the participants gave the Best of Boston Day 3.8 out of 4.0
The four companies which were part of the Best of Boston program were:
Acquia
SapientNitro
Boston Red Sox
HubSpot.
Below, you can read more about these companies.

Acquia is a software-as-a-service company co-founded by Dries Buytaert and Jay Batson to provide enterprise products, services, and technical support for open-source web content management platform Drupal.
In 2013, Acquia was named the Fastest Growing Private Technology Company in North America by Deloitte and remained in the Deloitte's Fastest 500 the next year.
Acquia primarily competes in the multichannel ecommerce and web content management markets, against companies like Adobe Marketing Cloud and Sitecore.
SapientNitro is a new breed of agency. SapientNitro is redefining storytelling for an always-on world where brand experience flows through digital, retail, social, mobile and commerce as part of a single moment. They are changing the way clients engage today's connected consumers by uniquely creating integrated, immersive stories across brand communications, digital engagement, and omni-channel commerce. They call it Storyscaping.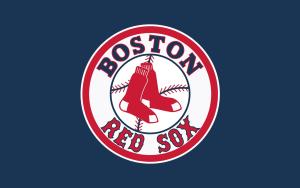 Boston Red Sox logoThe Boston Red Sox is a professional baseball team based in Boston. The team competes in Major League Baseball (MLB). Founded in 1901, the Red Sox' home ballpark has been Fenway Park since 1912. Fenway is the oldest still active baseball stadium in the World. Red Sox won the World Series in 2013. Through ups and downs the team holds a second place in popularity of all MLB teams. A strong digital presence and engagement is one of the reasons for this popularity.

HubSpot is the world's leading inbound marketing and sales platform. Since 2006, HubSpot has been on a mission to make the world more inbound. Today, over 15,000 customers in more than 90 countries use HubSpot's software, services, and support to transform the way they attract, engage, and delight customers. HubSpot's inbound marketing software, ranked #1 in customer satisfaction by VentureBeat and G2Crowd, includes social media publishing and monitoring, blogging, SEO, website content management, email marketing, marketing automation, and reporting and analytics, all in one integrated platform.